On Rare Disease Day, we meet Emily Cook, who is battling her own
February 28th is Rare Disease Day.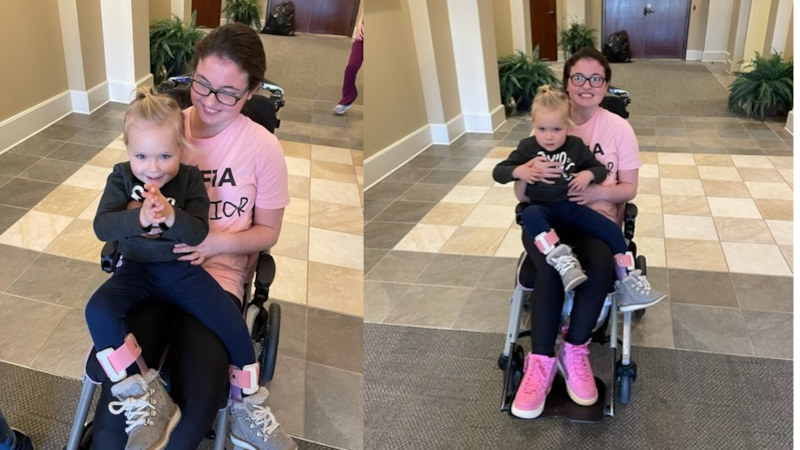 Published: Feb. 28, 2022 at 9:17 PM EST
CHARLOTTE, N.C. (WBTV) - February 28th is Rare Disease Day.
This day might not mean much to many of you. It means everything to the families of some of our #MollysKids, including Emily Cook. You see her sitting here with her new young friend, Colbie, in her lap.
Every year I write about Emily on February 28th. She's one of our longtime #MollysKids. This year it feels especially special to feature Emily. Emily lives with an exceptionally rare disease called KIF1A and though there are about 350 people known to have KIF1A, there are quite a few mutations within the disorder. Last week, Emily met Colbie, who lives with the exact same mutation. They're two of twenty worldwide known cases with that mutation.
Colbie lives in Georgia. Emily met her while there for intensive therapy. Colbie's mom said it was okay for me to show this picture, and sharing it is joyous because of how happy Emily appears.
Emily has gone through many obstacles. Those obstacles are in part because (as any parent of a child who lives with a rare disease will testify) there isn't much information. Finding others to network with who understand is also really hard.
Only twenty known cases worldwide. Think about that. You're always learning, with your daughter as the guide.
Why only acknowledge these kids on one day alone? Education is always good, anytime. So, spread the word for those who don't know: Today is Rare Disease Day. It matters to many.
Copyright 2022 WBTV. All rights reserved.