WBTV viewer shares story of filing bankruptcy, facing eviction before paying off medical bills
Long before she was diagnosed, she was racking up medical bills from doctor office visits, procedures and medication.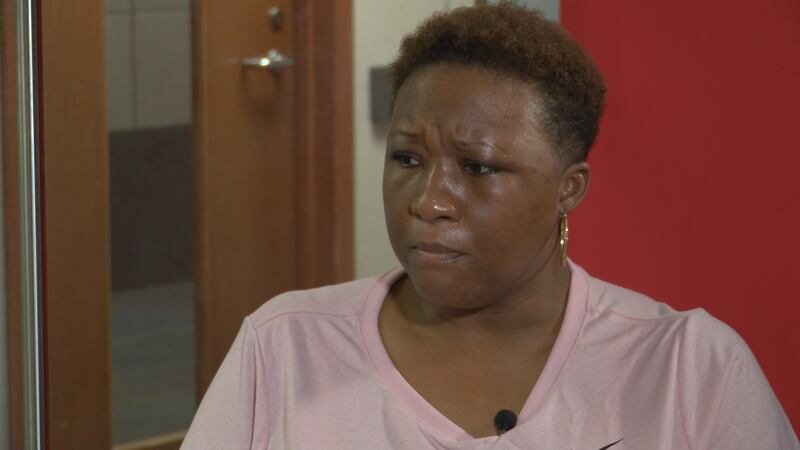 Published: Feb. 28, 2022 at 6:28 PM EST
|
Updated: Feb. 28, 2022 at 6:50 PM EST
CHARLOTTE, N.C. (WBTV) - For years, Coleen Tolson was stumped about what was wrong. She was always feeling tired.
She suffered from fainting spells. For a full year, she didn't experience her menstrual cycle.
After she moved to the Charlotte area, she finally found a doctor who could put a name on her health issues.
"I was diagnosed as having hypothyroid disease (Hypothyroidism)," Tolson said. "Before they told me what that was, I had never even heard of it."
Long before she was diagnosed, Tolson was racking up medical bills from doctor office visits, procedures and medication.
Tolson reached out to WBTV after seeing our report on the Olivers, who are facing a lawsuit for unpaid medical bills accrued in just 24 hours at the emergency room.
Tolson could empathize with their situation and spoke with WBTV about her journey to pay off her own medical debt.
"How often were you visiting the doctor's office?" a WBTV reporter asked Tolson.
"Oh my goodness, it seemed like every month it was something new," Tolson said.
"How expensive did it get?"
"I can't even put a number on it, but at some point I did file bankruptcy," Tolson said.
"How hard of a decision was that?" the reporter asked Tolson.
"I needed some financial help. I couldn't do anything at that time as far as getting a card, moving out of the place we're in because everything is based off your credit," Tolson said.
Tolson is far from alone.
A study from the American Journal of Public Health found that nearly two-thirds of bankruptcies in the United States cite medical issues as a key contributor to their financial downfall.
At its peak, Tolson's medical debt was tens of thousands of dollars. It led to situations and choices that were gut-wrenching.
"I have faced eviction once. Since I'm always working and I'm not a bum and I do want to pay my bills and I do keep going, I was able to come out of that," Tolson said.
Tolson said that sometimes she was working up to two-and-a-half jobs to keep up.
She said the health plans at her employer were so poor it was easier and cheaper to forgo insurance and just rely on self-pay discounts.
"Try doing that when you have a daughter that's always on the honor roll she's on a cheerleading team," Tolson said. "She needs you to show up and support her for different things. But Mama has to go to work, you know, because she's sick and the jobs that she has their insurance is so high that it's cheaper for you to pay when you actually need to see a doctor."
It took more than ten years – but Tolson was finally able to fight her way out of the medical debt.
Recently, she had to go see a doctor for a cut on her foot that wasn't healing properly.
Medical records Tolson provided show that the physician referred her to the ER at Atrium Mercy. Tolson said she was told she might have to have some of her toes amputated.
Her years-long struggle to pay off old medical bills lingered over her decision.
"I didn't want to go over there because I know that hospitals are expensive," Tolson said.
But after she got to the ER and received medical attention, the worst-case scenario was no longer on the table.
Tolson didn't need any amputation and all she left with was a prescription for antibiotics that her doctor could have prescribed her.
She also was hit with a bill.
The invoice from Atrium shows the total cost of Tolson's visit was more than $4,000. However, Tolson qualified for Coverage Assistance and Financial Assistance. Tolson said an Atrium employee told her that she would only need to pay a $50 copay.
Instead, she was sent a bill for more than $500 and is facing invoices from other hospital procedures outside of Atrium's network.
"If this is the health care system we have in place we don't have one in place. Not at all," Tolson said.
A spokesperson for Atrium did not answer WBTV's questions about Tolson's ER visit after originally acknowledging our email.
Copyright 2022 WBTV. All rights reserved.