Stroke care accessibility in EBR is limited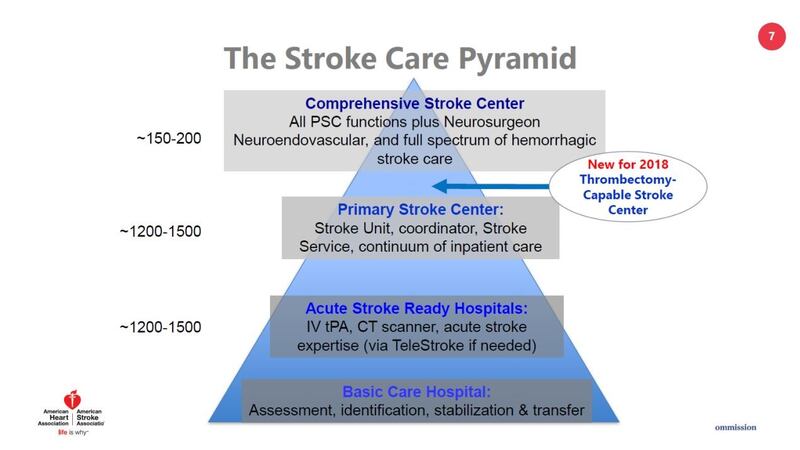 Updated: May. 19, 2021 at 11:02 AM EDT
(Editor's note: This story was originally published May 12, 2021 at 2:49 PM CDT - Updated May 13 at 3:44 AM on wafb.com)
BATON ROUGE, La. (Great Health Divide) - Every minute matters when someone is having a stroke.
According to the CDC, someone has a stroke in the U.S. every 40 seconds and someone dies every four minutes. That's why having the appropriate care nearby is crucial.
"My left side became paralyzed and my speech shortly thereafter," said Mark Napier, a Denham Springs stroke survivor. "I mean, I couldn't say. It was unreal."
Napier was experiencing the symptoms of a stroke in August 2020. He knew it was crunch time getting to the hospital.
"My arm started twitching around. I mean, I had no control. It was really weird, really really bizarre," Napier added.
He was one of the lucky ones to get to Our Lady of the Lake in Baton Rouge in under an hour. An MRI detected several embolic-appearing strokes.
Strokes cut off blood flow to part of the brain and the sooner that blood flow can be restored, the better.
In East Baton Rouge Parish, the rate of stroke deaths is higher than the national average. Across the country, from 2016 through 2018, the CDC reported around 73 deaths from stroke per 100,000 adults 35 or older. In EBR, that rate is around 89.3 deaths per 100,000.
When looking deeper into stroke care accessibility in the state, 19% of people live more than a 45-minute drive from a certified stroke center, according to an analysis by Kaiser Health News. Only 35% of people live within 45 minutes of one hospital with the most advanced levels of stroke certification.
"There is currently no comprehensive stroke center, which is a certified center that can provide everything that could be needed during a stroke - both the clotting kind and the hemorrhagic kinds of strokes," said Dr. Sheryl Martin-Schild, a board member with the American Heart Association of Greater New Orleans."
Martin-Schild said Our Lady of the Lake Hospital is one of the primary stroke centers offering 24/7, 365 capability of those procedures you'd find in a comprehensive or certified thrombectomy center.
"So, they are the major resource in that region of the state for patients that have the most severe form of stroke, which is when there's a big clot obstructing an artery that goes to a large territory of the brain," added Dr. Martin-Schild.
The Baton Rouge General - Bluebonnet location is also a primary stroke center that evaluates patients with hemorrhagic and ischemic strokes.
"We have capabilities to take care of strokes," said Dr. Johnny Jones, Director of Emergency Medicine at Baton Rouge General. "We do not do the thrombectomy, so we would send that out, but we are capable of evaluating you to determine whether you would qualify for that, which is just as important."
Jones said not everyone needs to go to a comprehensive stroke center. The closest one is in New Orleans. He said if you aren't sure where to go, you can contact the Louisiana Emergency Response Network and it'll tell you the closest place.
There are also seven other acute stroke-ready hospitals in the area that do an emergency department evaluation and triage for treatment with a clot buster. If a patient needs to get a higher level of care, they can quickly be taken to high-level centers to get the care they need.
As for Napier, he's grateful he was able to get treated close to home, adding his biggest takeaway is that every second matters when you're having a stroke.
"If they stall and wait too long to go, the probability of them having long-term damage is very high. See, I'm one of the fortunate ones because I knew what to do and I got there. They knew what to do," Napier explained.
Because time is the issue and taking care of yourself is most important.
Great Health Divide is an initiative addressing health disparities in the Mississippi Delta and Appalachia funded in part by the Google News Initiative.
Copyright 2021 Gray Media Group. All rights reserved.